We take on the challenge of
providing the best hospitality.
As a general trading company for nursing care products and welfare equipment,
Caremax Corporation Co., Ltd. will contribute to the welfare society of Japan.
We will continue to create and propose new value needed by customers,
aiming for the best hospitality of welfare society.
Now, Japanese are experiencing an unprecedented aging society.
In such situation, we thought about how we could contribute to make the welfare society better.
We started a new challenge based on that thought.
We listen voices of nursing care and those who support it, create value by new proposal, aim for improvement of social welfare society.
Through the sale of nursing care products that can be used with confidence from heart, with the best hospitality of "welfare society support and assistance".
We will continue to act as "Always-Expected Group = KAIENTAI" with that feeling.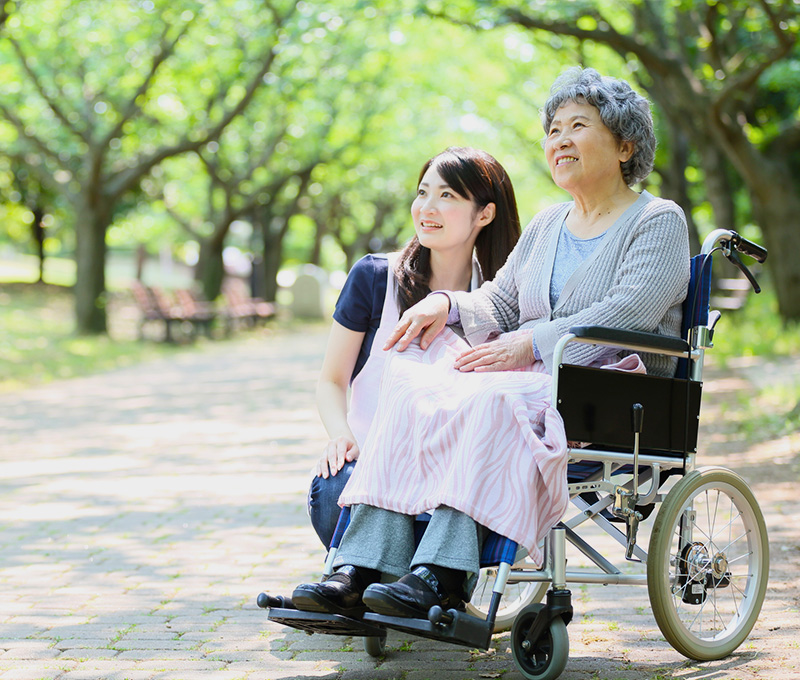 Business Description
KAIENTAI
More than 200,000 welfare products will be delivered immediately to all over the country.
The "KAIENTAI" responds to the requests of everyone in the nursing care field.
Since the establishment of KAIENTAI, we have received a wide range of opinions and requests from people involved in nursing care and social services.
In order to respond to such requests, we have studied various manufacturers' welfare and nursing care items and examined whether they are satisfactory products. We have sometimes developed original products.
We are now able to deliver more than 200,000 products. We will continue to expand our lineup in order to respond to your requests.