More than 50,000 welfare products will be delivered immediately to all over the country.
The "KAIENTAI" responds to the requests of everyone in the nursing care field.
Since the establishment of KAIENTAI, we have received a wide range of opinions and requests from people involved in nursing care and social services.
In order to respond to such requests, we have studied various manufacturers' welfare and nursing care items and examined whether they are satisfactory products. We have sometimes developed original products.
We are now able to deliver more than 50,000 products. We will continue to expand our lineup in order to respond to your requests.
Clothing related, Housing renovation related, Communication, Health related, Medical and Welfare related
We are enriching our items in various fields so that we can contribute to all requests for welfare and long-term care.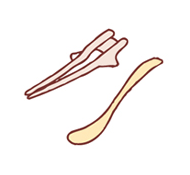 Meal related
A meal that is easy to eat and takes into consideration nutrition. Tableware or cooking utensils that are considered for the user. They are products that incorporates gentle consideration and ingenuity.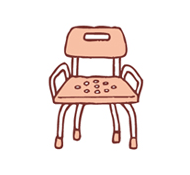 Bathing related
We provide support devices that help they feel comfortable in the bathroom, where they are likely to experience accidents such as falling down, by following up on the problems with their body when they take a bath.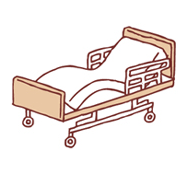 Bed and around the floor related
We have a variety of beds and mats that are suitable for the individual's physical level, as well as for the items around the beds that help them become self-reliant.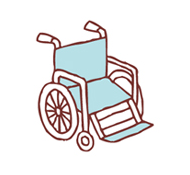 Walk assistance related
We offer wheelchairs that can be selected from body shapes and physical functions, as well as walkers and silver cars for those who can walk if supported.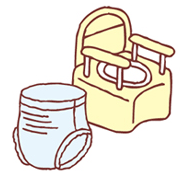 Excretion related
We offer a range of items that enable them to create an environment that encourages themselves to excrete, as well as various types of paper diapers.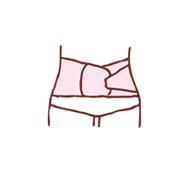 Original item
The KAIENTAI Group is also developing original products that utilize the knowledge and wisdom they have cultivated through nursing care and welfare.
Responding to the needs of both persons receiving nursing and nursing care persons may enable new caregiving.
We hope to continue to be of use to people in the future with having that kind of mind.